Do You Have Plantar Fasciitis, Achilles Tendinitis, Or Some Other Foot Or Ankle Pain?
What If The The Calf Raises You're Doing To Help Your Plantar Fasciitis Ae Actually Making Your Pain
WORSE?
Calf raises are common exercise for foot & ankle pain, but many people do them wrong.
Watch the video below to learn how to do calf raises the right way.
Is Your Exercise Program Helping Or Hurting Your Foot & Ankle Pain?
If you're like many people who have plantar fasciitis or Achilles tendinitis, you may be overpronating your feet when walking. (If you are unsure of what "overpronating" means, make sure to watch the video above for a full explanation.)  But if you're doing the same thing that's causing the problem while you're doing your exercises to help, it's no wonder that they aren't working.  Calf raises are a common exercise used to "strengthen" your ankle to help relieve foot and ankle pain, but if you're doing the exercise wrong, you may actually be better off not doing the exercise at all.
Use these tips to be sure you're doing calf raises correctly in order to relieve foot & ankle pain:
Start out with your hands on the wall and have your ankles neutrally aligned.
Go up on your toes making sure you keep your ankles straight.  Don't allow your feet to roll in or out. 
Move straight up and down slowly!
Do only as many repetitions as you can correctly!  It's the quality of the exercise that matters more than the quantity.  Over time, you'll be able to do more repetitions while still keeping good form.
Still not sure? Check out our article on When Is Foot Arch Pain Not Plantar Fasciitis?
Do You Want More Great Tips To Relieve Foot and Ankle Pain?
Request a copy of our FREE Plantar Fasciitis Guide...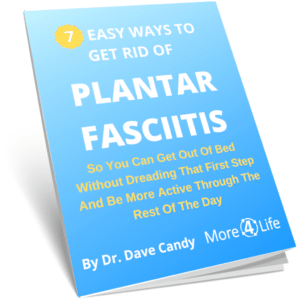 6 Easy Ways To Ease Plantar Fasciitis

This FREE guide explains 6 easy ways to ease plantar fasciitis that you can start using right away! Plus get a special offer on custom orthotics for plantar fasciitis relief.
Do You Need Some Help For
YOUR

Foot And Ankle Pain?

Choose one of the options below to talk to our specialist...