Do You Get Neck Pain When Sitting At A Desk?
These Tips Can Help You Set Up Your Desk & Chair Properly To Relieve Neck Pain When Sitting!
Watch the video below to learn more...
Use These Tips To Relieve Neck Pain When Sitting At A Desk
The best thing to relieve neck pain when sitting at a desk is to get up and move around more often, at least once an hour.
When sitting in your chair, scoot all the way back so that your back is up against the back rest. You want to make sure the back of the chair is completely supporting your lower back. \
It helps to take a pillow or small towel to support your upper back as well. Your upper back, or thoracic area is supposed to be slightly rounded.  It should not be perfectly upright.
If you can, it also helps to have a headrest to support your head and neck.
You want a 10 degree downward viewing angle at you computer monitor. You don't want to sit up tall looking up at your monitor because this puts a lot of strain on your neck muscles.
You also want good arm support from your armrests because your arms hang from your neck from muscles. If you have to hold your arms up all day, this puts a lot of stress on your neck muscles and can cause neck pain when sitting at a desk.

Having A Good Chair Helps!

If you spend a lot of time sitting at a desk for work, and you don't have a good office chair, getting a good office chair will be a good investment in your health long term. You want to get a high-back chair with adjustable height, adjustable seat tilt and back rest recline, adjustable armrests, and preferably a headrest. The more adjustable features that are available, the more you can customize your chair to your body.  Here's an example of a good desk chair from amazon.com:
Do You Want More Great Tips To Relieve Neck Pain?
Request a copy of our FREE Neck Pain Guide...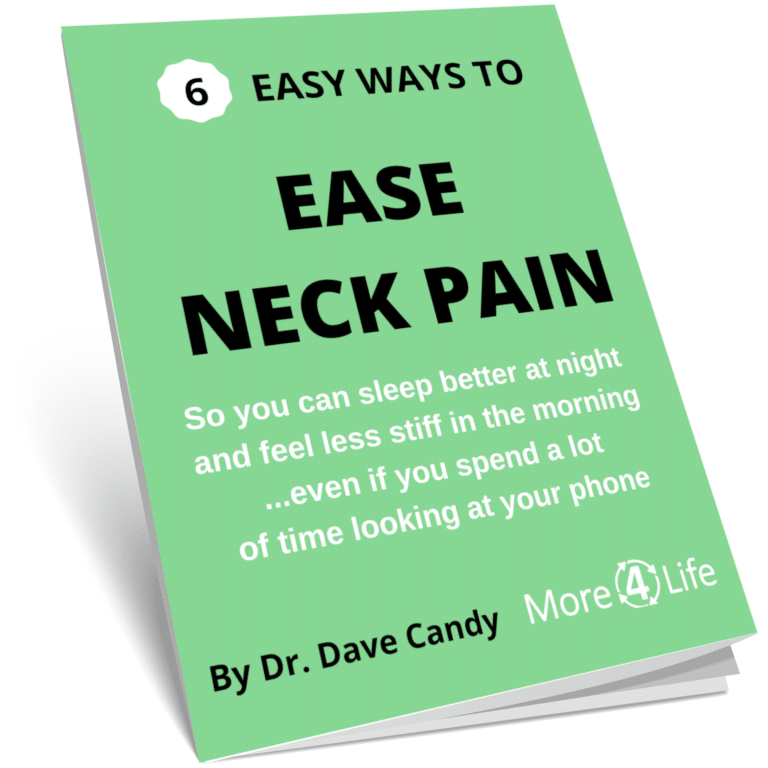 Do You Need Some Help For
YOUR

Neck Pain?

Choose one of the options below to talk to our specialist...