It's about that time of year to start doing some yard work to prepare for the winter months ahead. With more colder temperatures coming soon,  there is a lot to do outside like raking and picking up leaves (see our previous blog post), carrying in plants, and bringing in yard decorations that could break in the cold.
Many people with back pain are afraid to lift things because they've been told, "Keep your trunk upright and lift with your legs, not with your back."  If you've been told that before, definitely watch this video for some myth-busting information about lifting things without causing or flaring up back pain. We will also show you strategies on how to lift and carry things as you're doing yard work this fall without having to worry about having back pain during or after.
Watch the video to learn tips on how to lift and carry things while doing yard work or other things..
Do You Get Back Pain When Lifting Or Carrying Heavy Things?
Follow these tips to be able to lift and carry things in the yard or other work without back pain during, afterwards, or the next day:
Work SMARTER, Not HARDER- If you're moving and lifting heavy things, make a few trips instead of trying to do it all in one! It's LESS hassle for you and a lot less time out of your schedule than if you injure yourself by trying to rush. If you're working with a really heavy object, then ask for help from a family member, friend, or neighbor. You can both work together and neither of you gets hurt in the process.
Lift From Higher Up On The Object If You Can- It will be helpful in reducing any pain if you have any existing back or joint pain.
DON'T Try To Keep Your Back Straight And Upright- Your spine is made to bend, and when you keep your spine neutral, it may actually FEEL like it is rounded out (it's NOT, but it will feel like it) when you bend, as opposed to arching your back and trying to "lift with your legs not your back". Engage your abdominal and glute (buttock) muscles to do the lifting. When you try to keep your back upright, you actually use the back muscles MORE.
How To Lift Heavy Objects By Yourself Or With Help 
Get as close to the object as you can by touching it with your legs. If it's slim enough, you can straddle it with your legs as well. You want the object as close to your center of gravity as possible.
Keep your spine in a neutral position
Roll your pelvis underneath of you
Push your hips back and bend your trunk forward. You want your center of gravity to be over top the object you're about to lift.
Lift the object from the top if it has a handle or somewhere you can get a good grip of it. If you can't, then lift from the bottom of the object.
Push your hips back into it as you come back up.
Keep the object close to your body as you are coming up to a standing position.
Using these tips when lifting and carrying things in the yard can help you keep your back safe and prevent you from causing or flaring up back pain during, afterwards, or the next day!
Learn More By Requesting Our
FREE

Back Pain Guide: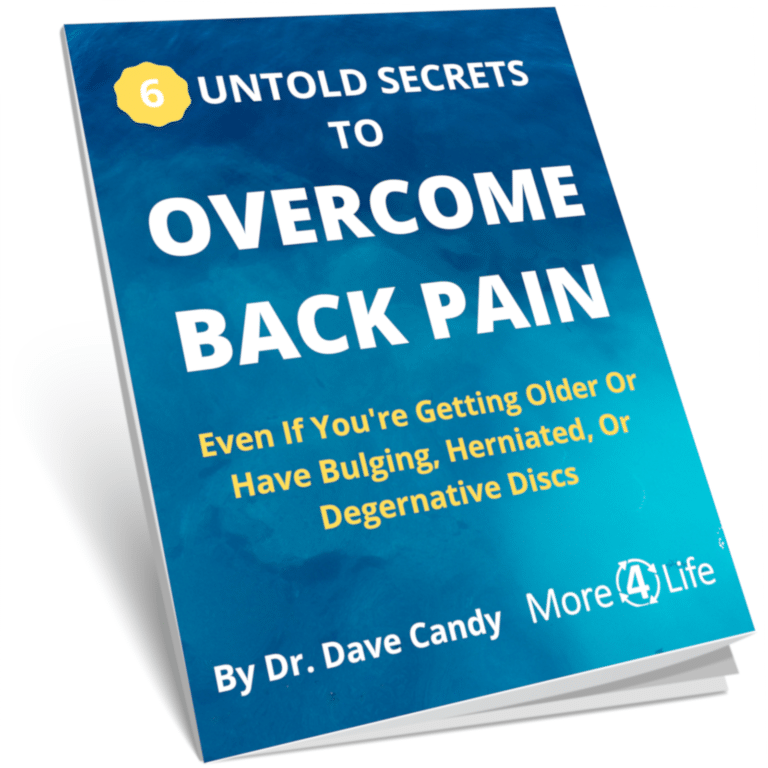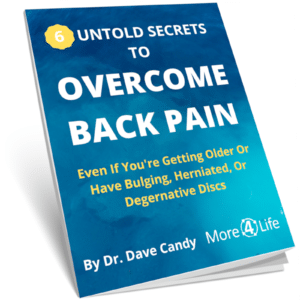 6 Untold Secrets To Overcome Back Pain
This FREE guide, written by back pain specialist, Dr. Dave Candy, shows you simple tips and tricks you can use in your everyday life to help ease back pain without pain medication, injections, or even a trip to the doctor's office.
Is Your Back Pain More
URGENT?