This is a replay of a presentation Dr. Candy gave to the Active Older Adults Group at the Wildwood Family YMCA in Wildwood, MO.
Contratry to popular belief, Getting Older DOESN'T Have To Hurt!
Watch the video below to learn more...
Do You Want To Learn How Avoid Living In Pain As You Get Older?
Not Ready To Talk Yet?
Explore on your own first with one of our FREE E-Books!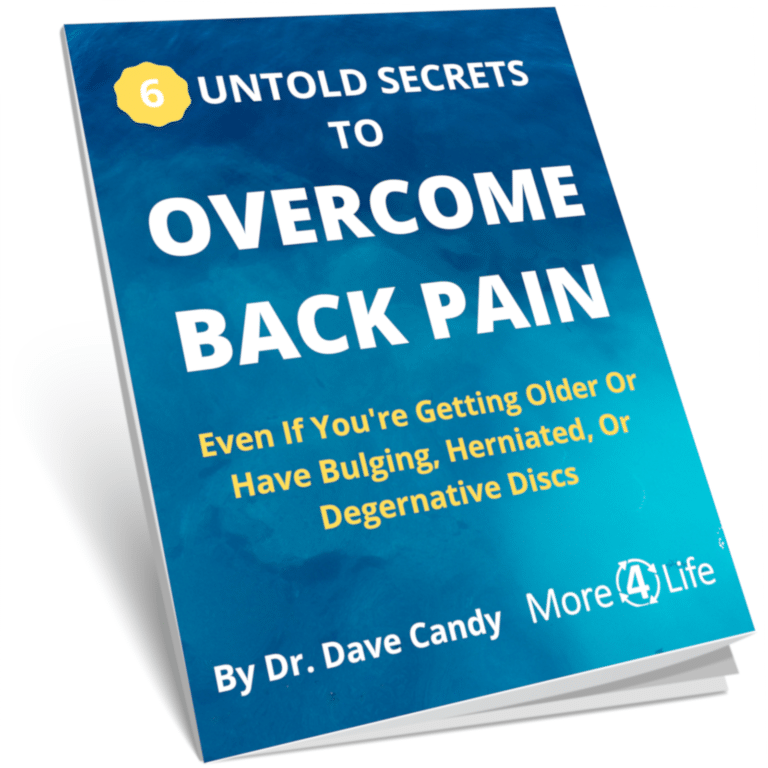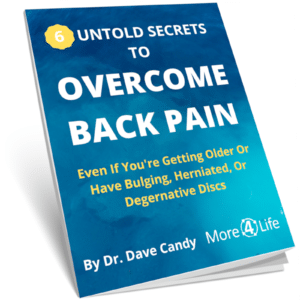 6 Untold Secrets To Overcome Back Pain
This FREE guide, written by back pain specialist, Dr. Dave Candy, shows you simple tips and tricks you can use in your everyday life to help ease back pain without pain medication, injections, or even a trip to the doctor's office.
9 Things You Need To Know About Knee Arthritis Before Considering A Knee Replacement

This FREE guide shows you how decide if you actually need knee replacement surgery (even if your x-ray shows you're "bone-on-bone"). Learn natural alternatives to avoid or delay knee replacement surgery, or prevent it all together!